The British Virgin Islands: Yes to Medical Cannabis but No to Adult Use
The British Virgin Islands has said Yes to medical cannabis, but No to adult use.
With an eye toward exports, the BVI government aims to create a $30 million industry for domestically cultivated cannabis. But high fines and long sentences stay in place.
Taiwanese pop star in trouble for cannabis again, this time for posting "weed kills coronavirus" on Instagram
A Taiwanese pop singer, songwriter, and actor has been found guilty of disseminating false information after sharing a social media post earlier this year claiming that cannabis can kill COVID-19.
Lift & Co. offloading assets as COVID-19 shakes the cannabis sector
Cannabis events and data insights company Lift & Co. has laid off nearly all of its staff and is seeking an "asset-light" strategy amid what it described as pressure from the COVID-19 pandemic. But sources said it began winding down operations before the pandemic, after funding fell through late last year. Lift's struggles are in part a reflection of the cannabis sector as a whole, which, now in its second year of legalization in Canada, has failed to meet investors' expectations.
Missouri Doctor's Credentials Stolen and Used to Certify Patients for Medical Cannabis
The Missouri Department of Health and Senior Services (DHSS) has determined that a doctor's credentials were stolen and used to fraudulently certify patients for medical cannabis, according to a KMAland.com report.
CannaPharmaRx Agrees to Acquire CA Cannabis Facility
CannaPharmaRx, Inc. (OTC PINK:CPMD) a future leader in ultramodern, highly efficient cannabis production facilities in Canada, announced today it has signed a letter of intent to purchase a cannabis production facility located in Cathedral City, California. The purchase price will be $10 million.
Mactac has launched a new cannabis labeling range
Mactac has launched a new range of pressure-sensitive papers and films developed especially for the needs of both consumer as well as medical cannabis segments.
Despite Legalization, UK National Health Service Hasn't Prescribed Cannabis
Almost two years ago, the United Kingdom lifted strict cannabis scheduling after two children in the commonwealth found refuge from debilitating seizures with cannabis-based medicines. Since medical legalization, however, there have been no new government-funded National Health Services (NHS) medical cannabis prescriptions, The Guardian reports.
Trulieve Introduces TruKief to its Quality Line of Cannabis Products
Trulieve Cannabis Corp (CSE: TRUL) (OTC: TCNNF) ("Trulieve" or the "Company"), a leading and top-performing cannabis company in the United States, today announces the launch of a new product to further extend its variety of quality cannabis offerings for Florida patients. TruKief will provide patients with an attractive addition to TruFlower in rotating strains of Sativa, Indica, and Hybrid.
High Times Again Extends Public Offering, Announces Cannabis Delivery Service Acquisition
High Times' crowdfunding efforts may have stalled, but its dealmaking capabilities are moving ahead expeditiously as the popular pot publication continues its pivot toward a plant-touching business model.
The magazine's parent company, Hightimes Holding Corp., has inked a deal for Sacramento, California-based marijuana delivery service Mountain High Recreation, Inc.
The mostly stock-based transaction — which was valued at $2.8 million and included only $100,000 in cash — is expected to close before October.
Shelf space at a premium as more brands enter cannabis space and retailers use pay-to-play practices
While the number of new brands – and, consequently, the amount of new products – continues to rise, growth in the number of retail stores has not kept pace, according to the 2020 edition of the Marijuana Business Factbook.
This has fostered a pay-to-play mentality among marijuana retailers, with many now charging brands a fee to occupy shelf space.
Known as slotting fees, the practice requires brands to pay anywhere from $500 to $15,000 a month for premium space on cannabis retailers' shelves.
MPXI's Spartan Wellness Partners With Medical Cannabis by Shoppers Drug Mart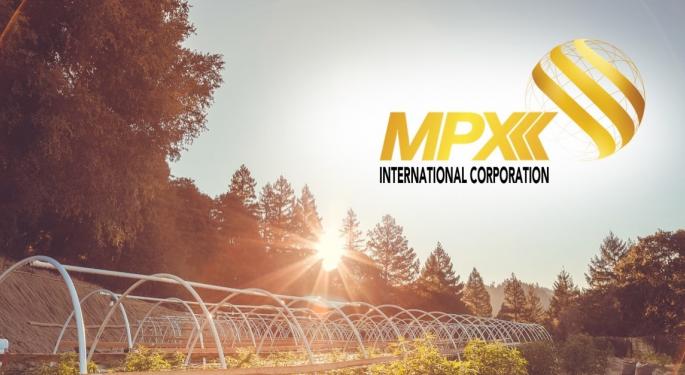 MPX International Corp. (CSE: MPXI) has teamed up with Medical Cannabis by Shoppers Drug Mart Inc. to enhance clinical services for Shopper Drug Mart's patients.
According to a Monday press release, MPX's subsidiary — Spartan Wellness Corporation — has struck a services agreement with Medical Cannabis by Shoppers Drug Mart Inc. on July 1.
Schwazze Terminates Deals To Acquire Two Cannabis Businesses
Schwazze, formerly operating as Medicine Man Technologies Inc., said it has terminated the deals to acquire two marijuana businesses in Colorado due to key business and valuation issues.
The vertically-integrated cannabis company terminated the acquisition of Dabble Extracts, a cannabis concentrates company, and Los Sueños Farms, an outdoor and greenhouse cannabis cultivator.
Partner Colorado Credit Union Launches Cannabis Business Lending Program
Partner Colorado Credit Union today announced they will offer commercial real estate loans to their cannabis banking clients. Sundie Seefried, CEO of Partner Colorado CU and a trailblazer in U.S. cannabis banking, explained, "Now in our sixth year of cannabis banking, we have the experience and knowledge required to evaluate risk."